New Release
Sold: Highest Bidder by Willow Winters, Lauren Landish #BdSM #Dark
She's scared and broken, but soon she'll be mine.
I was only a boy when I saw my mother murdered in front of me. That does something to a man. It turns him hard, cold and makes him an addict for control. In all things.
My desires are dark and what I'm interested in is far more than simple submission.
I've been waiting for someone as broken as me. Someone who truly needs to give up complete control and rely on me to take away her pain.
And then I found her.
Katia. My kitten.
The moment I laid eyes on her gorgeous face, full lips and seductive curves, she stole the air from my lungs.
It's been so long since I've wanted something so intensely. She devours my every waking moment, teasing me with just a taste.
She's stronger than she knows, but haunted by a past that won't loosen its grip on her.
She's refused my collar and I know why.
The last one she wore wasn't by choice.
But this time she's going to beg for it.I can give her what he didn't - true domination and trust. I'll own her pleasure, her happiness and she can sate my desire for complete control.
I only need her to give me a chance.
Just one chance to buy her.
The moment she agrees and steps on that stage at the auction, she's mine. But she doesn't have to worry, I'll care for all her desires.
Amazon US
♦
Amazon UK
99ct deals
regular price: 9.99
Shattered Hearts: The Complete Series (Shattered Hearts #1-4, 6) by Cassia Leo
After eight years of being tossed from one foster home to another, Claire arrives at the home of Jackie Knight and her son, hot, tattooed guitarist Chris Knight. Chris becomes Claire's first friend and first love. But Chris's dreams of musical stardom soon tear them apart, until fate brings them back together in an explosive reunion. Secrets are revealed that leave them shattered. Can they pick up the pieces before it's too late?
This set includes:
- Forever Ours (197 pages)
- Relentless (262 pages)
- Pieces of You (372 pages)
- Bring Me Home (389 pages)
- Chasing Abby (372 pages)
Amazon US
♦
Amazon UK
regular price: 3.99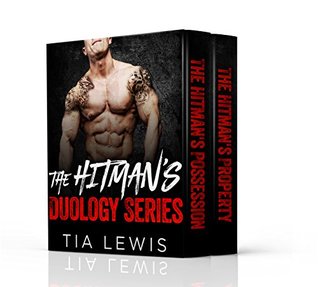 The Hitman's Duology Series: A Bad Boy Mafia Romance by Tia Lewis
Bundle Includes:
Book #1: The Hitman's Possession
Book #2: The Hitman's Property
Exclusive Bonus Book: Til Death: The Hitman's Bride
The Hitman's Duology Series is a dark romance series that's intended for mature audiences only. This series addresses issues of a serious nature, including violence surrounding the nature of consent that may be a trigger for sensitive readers; contains disturbing situations, graphic language, violence and explicit sexual content. Reader discretion is strongly advised!
Amazon US
♦
Amazon UK
regular price: 3.99
Big Rock by Lauren Blakely #Funny
It's not just the motion of the ocean, ladies. It's definitely the SIZE of the boat too.
And I've got both firing on all cylinders. In fact, I have ALL the right assets. Looks, brains, my own money, and a big c&$k.
You might think I'm an as%*$le. I sound like one, don't I? I'm hot as sin, rich as heaven, smart as hell and hung like a horse.
Guess what? You haven't heard my story before. Sure, I might be a playboy, like the NY gossip rags call me. But I'm the playboy who's actually a great guy. Which makes me one of a kind.
The only trouble is, my dad needs me to cool it for a bit. With conservative investors in town wanting to buy his flagship Fifth Avenue jewelry store, he needs me not only to zip it up, but to look the part of the committed guy. Fine. I can do this for Dad. After all, I've got him to thank for the family jewels. So I ask my best friend and business partner to be my fiancée for the next week. Charlotte's up for it. She has her own reasons for saying yes to wearing this big rock.
And pretty soon all this playing pretend in public leads to no pretending whatsoever in the bedroom, because she just can't fake the kind of toe-curling, window-shattering orgasmic cries she makes as I take her to new heights between the sheets.
But I can't seem to fake that I might be feeling something real for her.
What the hell have I gotten myself into with this…big rock?
Amazon US
♦
Amazon UK
Freebies
Ghost (Boston Underworld #3) by A. Zavarelli #Dark
Talia.
I have always been a bird. Caged by one prison or another when the only thing I ever wanted was to fly away.
Sold. Beaten. Starved. Drugged.
Nothing scares me anymore.
Until him.
He makes the numbness go away.
He is hazardous to me. It has nothing to do with his mafia lifestyle, and everything to do with what he offers.
A gilded prison.
A retreat from everything that I once knew. The reality I have no desire to return to.
He thinks he's caged me, but soon…
I'm going to fly.
Alexei.
I live by a code. The Vory code.
In this mafiya world, there are traditions.
Expectations.
She does not care for these things. She does not care about anything.
She thinks she has me fooled with her haunted eyes.
What she can't know is that I see her better than most.
She wants to fly.
But I'm going to clip her wings.
And make her my wife.
Amazon US
♦
Amazon UK
Craving (Willow Creek #1) by Stephanie Summers #Vampires
Welcome to Willow Creek. People are happy, crime is practically nonexistent, life is good… unless you're Sabine Crowley, who has been chosen to be the next blood bag for the vampire lord who has protected the town from otherworldly creatures for 200 years.
Sabine has big dreams for her life, and none of them include becoming a vampire's concubine. On her 18th birthday, she seeks solitude to process the cruel turn her destiny has taken. As she sits alone in Cleary Park, a sexy stranger approaches her. He's tall, mysterious, handsome, and a complete jerk. He soon reveals himself to be a vampire and she's terrified of him and her strange attraction to him. She wants to get as far away from him as possible, yet finds herself wondering if she'll see him again.
Remy, the cocky newcomer vampire, has been summoned by his maker, Bastian, to take his place beside him in the hierarchy of vampires inhabiting Willow Creek. He's none too thrilled to be stuck in a boring little town in the middle of nowhere where he'll have to feed exclusively from the girl he's been paired with. He's repulsed by the whole situation.
When Sabine tries to run away from her fate, Remy is forced to follow and bring her back. They're unwillingly thrust into each other's lives and reluctantly find an undeniable attraction between themselves. Will they ever look past their contempt for one another and act on their urges? Or are they destined to hate each other forever?
Amazon US
♦
Amazon UK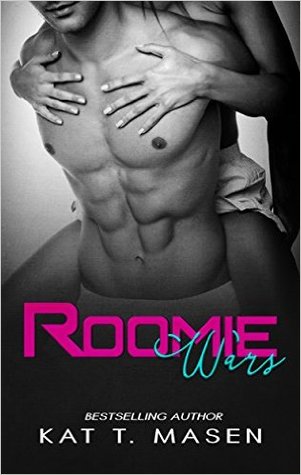 Roomie Wars by Kat T. Masen #Funny
Zoey
Turning thirty is overrated. Who said you had to be married with a fabulous career and three kids? I had a great life. Single, freedom to do whatever I please, and best of all, stay home on a Friday night in my sweats, eating pizza while listening to the best of the '80s.
I'm fine.
Drew
When a woman says she's fine, she's not fine. Zoey had it all. Stunning looks, ambition, the whole package. Then he fucked her up. He broke her.
And now I'm left picking up the pieces…again.
Zoey Richards, strong-willed and driven, settled on the geeky struggling med student to share her apartment with, not the perfect-in-every-way stud who would just distract her and undoubtedly break her heart.
When her ex comes back into the picture, Zoey seeks revenge and enlists her roommate's help. All Zoey and Drew need to do is pretend to be a couple for one night. But one night can change everything. Refusing to break their "roomie code," and in an effort to deny their feelings for each other, a war erupts between Zoey and Drew.
She lives in the past; he, for the future. If opposites attract, will these two gamble their friendship for a chance at love?
Amazon US
♦
Amazon UK
Don't miss out on our giveaway!