New Release
Candlemoth Book 3: A Twist of Fate by Pauline West #NewAdult
As Lily and Ry are reunited, the lovers are caught in a tragedy that changes their lives forever. Boldly sensual and deeply inspiring, this installment in the Candlemoth series will have you on the edge of your seat all the way to its soaring finish.
Amazon US
♦
Amazon UK
---
99ct deals
regular price: 9.99
The Blood & Roses Series Box Set (Blood & Roses #1-6) by Callie Hart #Dark #BdSM
Zeth Mayfair's never been troubled by morals before. As one of Seattle's most dangerous, feared men, he's always carried out the jobs he's sent on without a second thought. Drugs? Guns? Dirty money? They're all fair game. But girls? Girls are another matter entirely. When Zeth's employer decides buying and selling kidnapped women is a lucrative sideline, Zeth's usually uncomplicated life suddenly becomes very complicated indeed. And his biggest complication goes by the name of Sloane Romera.
As a trauma doctor at St. Peter's Hospital, Sloane's finger is hardly on the pulse of Seattle's underground crime scene. Her sister is missing and she needs to find her, yet all doors leading into the seedy world of human trafficking are firmly closed in Sloane's face. She needs information. What she really needs is help...and help presents itself in the most unlikely of forms. Zeth Mayfair is terrifying, scandalously hot, and comes fully loaded with a terrible attitude and wicked smile. He also looks like he's Sloane's only hope. Can she work with the guy without getting herself killed, losing her job, or falling head over heels in love?
What happens in the dark never stays in the dark.
Amazon US
♦
Amazon UK
regular price: 8.99
Rough Riders Bundle 1 (Rough Riders #1-3) by Lorelei James #Western #Menage
or a limited time, the first 3 books in the Rough Riders series is being offered together in one bundle at a reduced price!
Long Hard Ride -- book 1 -- One lucky woman is in for the ride of her life with three sexy cowboys…
Rode Hard -- book 2 -- Workin' up a hot, sticky sweat is pure pleasure with a hard-ridin' cowboy…
Cowgirl Up and Ride -- book 3 -- Ridin' the edge of lust is fun…until someone falls in love.
Amazon US
♦
Amazon UK
regular price: 2.99
Darkest Longing by D.S. Wrights #BdSM #Taboo
Every family has their secrets. Some deadly, some dark, some full of longing.
Beth's father John has been to her best friend Lily everything a godchild could ask for: a protector, a friend, a better father as her own could ever be. Lily and Beth have been best friends since they were born. They share every secret, apart from one: Lily, who is almost the image of her mother, has never been in love, never longed for a boy, because she feels she belongs to one man only: John, Beth's father.
The alleged car accident four years ago that put Beth's mother in a week-long coma, did not only kill Lily's mother's and Will's wife's life, but took from John his best friend, and first love. Now, when he looks at Lily, he forces himself to see his godchild, Will's daughter, Beth's best friend and not his second chance for true love.
Amazon US
♦
Amazon UK
---
Freebies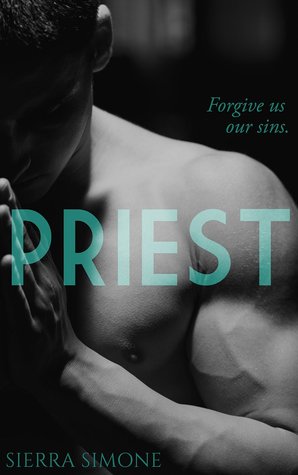 Priest (Priest #1) by Sierra Simone #Taboo #Standalone
There are many rules a priest can't break.
A priest cannot marry. A priest cannot abandon his flock. A priest cannot forsake his God.
I've always been good at following rules.
Until she came.
My name is Tyler Anselm Bell. I'm twenty-nine years old. Six months ago, I broke my vow of celibacy on the altar of my own church, and God help me, I would do it again.
I am a priest and this is my confession.
Amazon US
♦
Amazon UK
Iron Bound by Olivia Jones #Crime #MC
Nothing to see here. Just another girl between my sheets.
I'm ready for the next one when I push her out the door.
But those eyes and curves make me rethink everything.
My inked body responds to hers in a way I've never felt before.
But my loyalty lies with my Iron Brothers.
What the f*ck is happening to me?
Amazon US
♦
Amazon UK
Based by B.B. Hamel #NewAdult Sports
Real men don't give a F**K . . .
Lincoln "Based" Carter doesn't care what anyone thinks. He's an arrogant, protective a**hole and the most famous extreme sports athlete in the world. His idea of fun involves jumping off of skyscrapers and parachuting between buildings.
Until the day he crash lands through a car windshield.
When I come home from college that summer, I'm surprised by the grunts of my hot-as-hell stepbrother working up a sweat during Physical Therapy. All in front of the camera crew that's filming a documentary about his recovery.
He walks with a cane, but that's not why I think of him as a tripod.
We have a history, but we can't be together. And yet I spend all day fantasizing about his tight white T-shirt clinging to his ripped body. His constant cocky teasing and ooze-sex-grin is driving me crazy.
I'm supposed to be the good girl. But he makes me want to do things I never imagined before.
We're stuck in the same house, and I'm afraid that if I let him get any closer then we'll both drop right over the edge.
Amazon US
♦
Amazon UK