New Release
Bigger and Badder: A Billionaire Romance by Jackson Kane #Billionaire #Romance
The media calls me the Grim Reaper of Wall street. I became the youngest billionaire in history because I'm ruthless—Bigger and Badder than my competition. That's also why I know investing in this small town's football stadium is a waste of my time.
What I didn't know was that she was living here. Judy is the girl that got away. I've thought about her for years; the night when we danced together... how she felt in my arms.
Now, I finally have a chance to make her mine. But doing so means going all in on an investment that's doomed to fail.
And I never, ever fail. Will she be the first person to make me?
Amazon US
•
Amazon UK
•
Amazon CA
•
Amazon DE
---
99ct Deals
regular price: 5.99
Alien Embrace (Clans of Kalquor #1) by Tracy St. John #SciFi #BdSM #Menage
Amelia Ryan fled Earth's fanatically religious government to live quietly among the aliens of Plasius. Her life of peace shatters when a three-man clan from the planet Kalquor kidnaps her and holds her prisoner.
With their people poised on the verge of extinction, the Kalquorians are determined to have Amelia for their mate. Amelia is equally determined to escape. But when her body thrills to the ruthless domination of her captors, she finds herself surrendering to desires she never imagined possible.
Amazon US
•
Amazon UK
•
Amazon CA
•
Amazon DE
regular price: 4.99
Wolf's Surrender (PSI-Ops/Shadow Agents #1) by Mandy M. Roth #Paranormal #Werewolves
Total surrender doesn't come easy to a natural-born alpha. Shape-shifting Special Operative Brad Durant has been held against his will by the enemy for nearly a year.
He's given up hope and is fast giving up his will to survive--that is, until a hot-tempered, redheaded succubus is placed in the cell next to his. She calls to his wolf on a primitive level and he won't let anyone or anything harm her. Giving his body to the little minx is easy, but guarding his heart is much harder.
Amazon US
•
Amazon UK
•
Amazon CA
•
Amazon DE
regular price: 2.99
A Dominant Man (Dominant #1) by Lena Black #Dark #BdSM
Gabrielle Hyde is bright, beautiful, and feisty, with a brilliant future ahead of her and an even darker past to overcome. Damian Hunt, CEO of Hunt Industries Inc., is tormented by his inner demons, shattered past, and need to control.
When Elle falls into Hunt's life, their need to be possessed by the other takes hold, beginning the young couple's roller coaster affair. Damian becomes obsessed with Elle, his desire to dominate her, and his ability to give her what she deserves...Possibilities.
When their pasts make themselves present, Elle starts to wonder if she could ever truly give in to such...A DOMINANT MAN
Amazon US
•
Amazon UK
---
Freebies
The Wrath of Cain (The Syndicate #1) by Kathy Coopmans #Dark #BdSM
Eloped at the age of eighteen. Separated at the age of eighteen. Disappeared at the age of eighteen. This is what happened to Calla Greer. Her perfect life was shattered on her wedding day when she caught her husband Cain with another woman just hours after they said I do. With her heart broken, she moves across the border to Windsor, Canada to get away from the nightmare she stumbled upon. Hell bent on going to college and fulfilling her dream of becoming a lawyer. After six long years of still being married, Calla returns to Detroit to have Cain sign divorce papers.
Only Cain has changed. He's bitter, angry and for a good reason. At least that's what he's been telling himself for the past six years. Cain Bexley had fifteen minutes to destroy his marriage to protect the woman he loved...
Amazon US
•
Amazon UK
•
Amazon CA
•
Amazon DE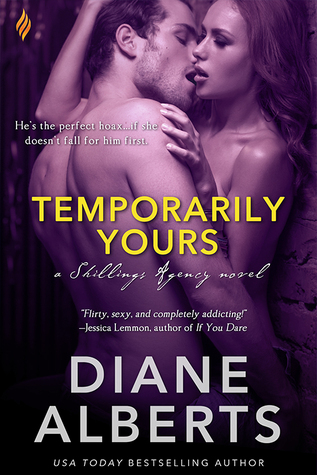 Temporarily Yours (Shillings Agency #1) by Diane Alberts #Military #Romance
Stats whiz Kayla Moriarity knows her way around numbers and algorithms. Men, on the other hand, are unsolvable equations. Now Kayla's en route to her sister's wedding—alone and without the fictional boyfriend she invented for her family. Fortunately, her plane comes complete with complimentary cocktails and a ridiculously hot ex-marine in the seat beside her. And that's all it takes for Kayla's inhibitions to go sailing out the airlock...
Cooper Shillings has soft spot for people in trouble, but he certainly wasn't expecting to land in it himself—and definitely not while getting naughty mid-air with a sexy southern belle. When he hears Kayla's predicament, however, he offers his services as a stand-in boyfriend. After all, he's heading overseas soon...and how could he refuse a little no-strings wickedness?
Amazon US
•
Amazon UK
•
Amazon CA
•
Amazon DE
Sasha's List by Lucy Tucker #LGBT #BdSM #Menage
Two women, one wishlist, seven days ...
After dumping her pleasant but unimaginative boyfriend, Sasha Field finds herself in a motel bedroom, listing her sexual fantasies for her new friend, Kelly. It starts as a joke, but then Sasha and Kelly come to a life-changing decision: Why not try out every fantasy on the wish list?
From their inept attempts at bondage to their inventive method of finding a well-hung man, it's a total riot as the two women set out to sample all of life's sexual pleasures.
Sasha's List is a fun, light-hearted romp detailing Kelly and Sasha's quest for new sexual experiences ... and their growing affection for each other.
Amazon US